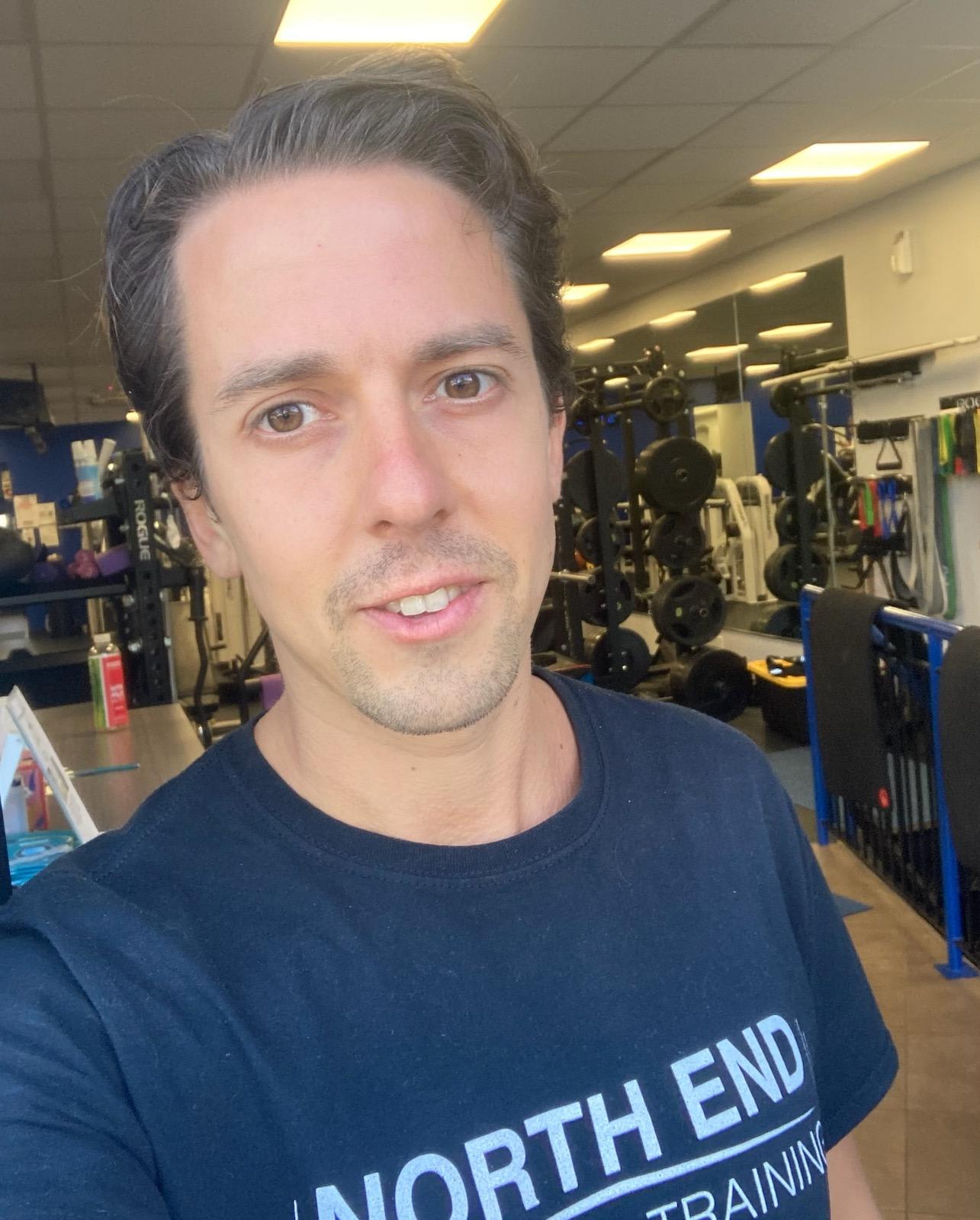 Stephen
An ACE Certified Personal Trainer and Health & Nutrition coach, Steve came to North End Fitness & Training in the Spring of 2023.
In the fall of 2018 Steve helped to open the first two Osteostrong franchises in New England. There he gained a deeper understanding of bone science and bone health under the work of Biomedical Engineer, Dr. John Jaquish. He brought the modality of Osteogenic Loading to clients of all ages seeking help with osteoporosis, various structural pain issues, balance issues and more. Steve furthered his expertise by working with the latest wellness modalities including PEMF, Cryotherapy, Biocharger, Red-Light Therapy as well as obtaining proper nutritional education for bone health and general fitness. He also developed an understanding of the most efficient and effective method of strength training with variable resistance (resistance band training).
He incorporates his knowledge and skills at North End Fitness & Training where he gives members a fun, effective and educational training session each time.