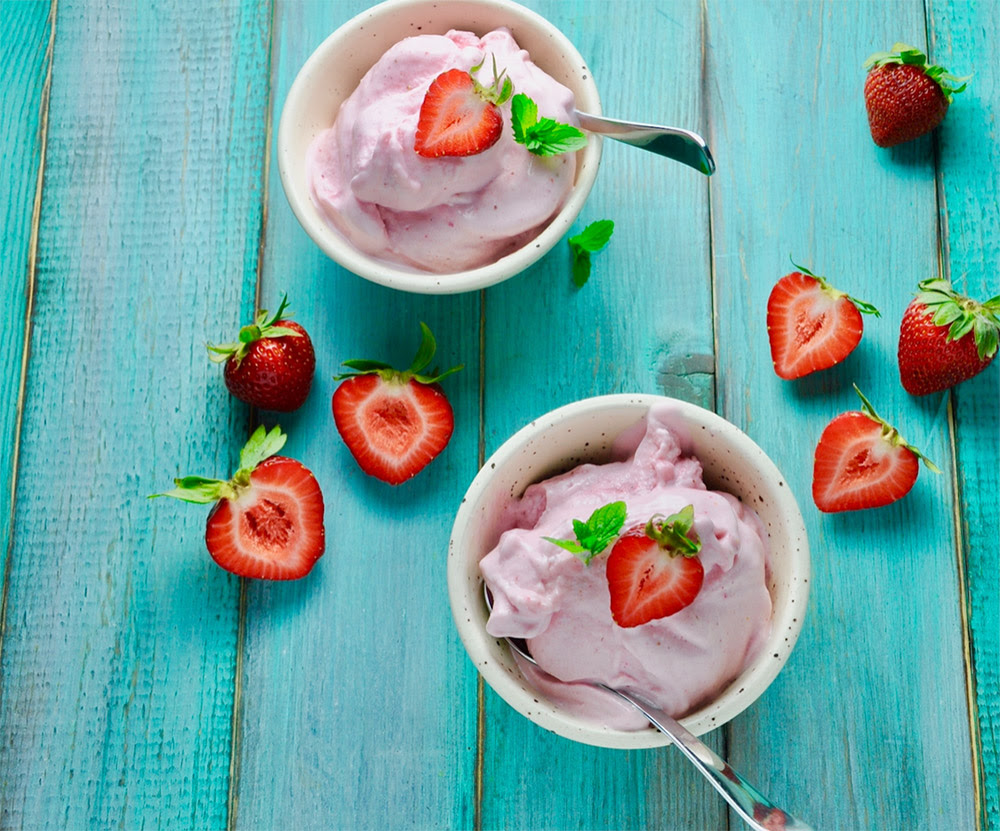 Here's an insanely delicious recipe for Protein Frozen Yogurt that will satisfy even the pickiest of eaters! It's hard to believe that it contains such wholesome, protein-packed ingredient to help fuel your fitness results, considering how delicious it tastes.
You could certainly make this recipe using whatever vanilla protein powder you have on hand, though do know that the quality of the protein will have an effect on the flavor of your frozen yogurt. Use one that's really tasty!
In order to get the most out of the supplements that you use, make sure to get the highest quality without fillers or artificial sweeteners.
What you need
Serves 4
2 cups Non-Fat Plain Greek Yogurt (or dairy-free yogurt)
10 ounces frozen strawberries
2 scoops Vanilla Protein Powder
Instructions
1. Divide the Greek yogurt into 2 ziplock bags and store in the freezer overnight, or for a minimum of an hour.
2. Remove the yogurt from the freezer and, while it's still in the bags, break into pieces. If it's really solid then place in the fridge for 10 minutes and then break it into pieces.
3. Place the frozen strawberries in a food processor and pulse to chop. Add the protein powder and frozen yogurt and blend until creamy.
4. Serve immediately. Garnish with fresh strawberries and enjoy!
Nutrition
One serving equals: 138 calories, 0g fat, 95mg sodium, 12g carbohydrate, 2g fiber, 7g sugar and 23g protein.