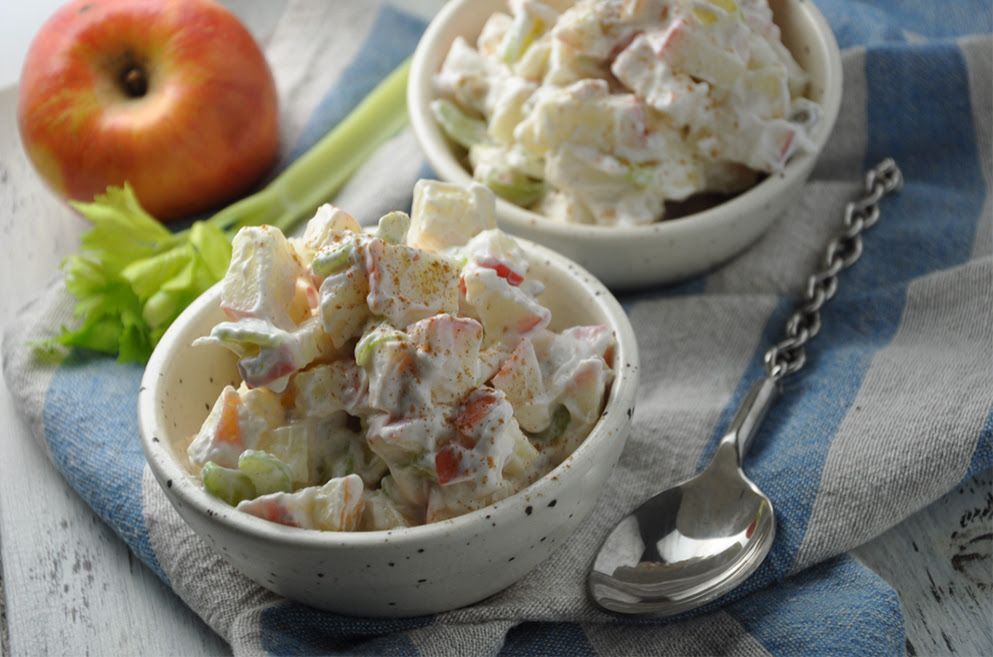 If your sweet tooth is acting up again right before bed then consider trying this crunchy, sweet, creamy salad.
While any type of apple will work in this salad, I find that honey crisp, pink lady or sweet tango to taste the best.
Courtesy of RealHealthyRecipes.com
What you need
Serves 4
2 cups pink lady or honey crisp apples, cored and chopped
¼ cup thinly sliced celery
1 Tablespoon raisins
2 teaspoons lemon juice
1 cup plain, nonfat Greek yogurt
¼ cup vanilla protein powder
¼ teaspoon ground cinnamon
Instructions
1. Combine the chopped apples, sliced celery and raisins in a medium bowl. Toss with the lemon juice.
2. In another medium bowl combine the yogurt, protein powder and cinnamon. Mix until fully combined. Add the apple mixture and mix well. Chill for 10 minutes and then serve. Enjoy!
Nutrition
One serving equals: 224 calories, 1g fat, 66mg sodium, 44g carbohydrate, 7g fiber, 33g sugar and 14g protein