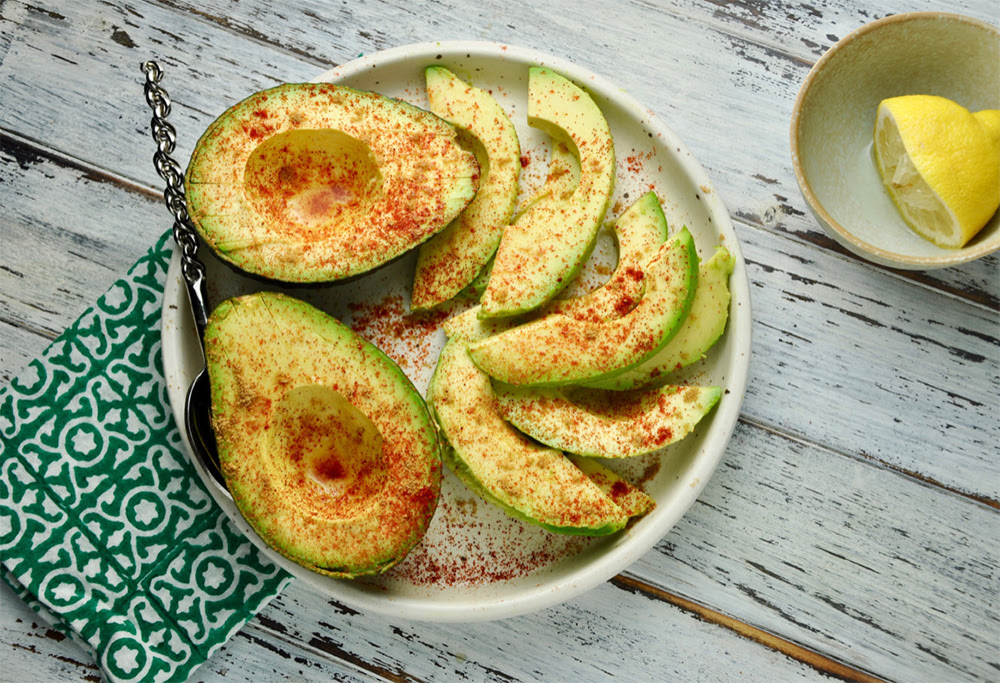 Here's a tasty way to prepare wholesome avocado. All you do is slice the avocado, drizzle it with lemon juice and sprinkle with sweet paprika and ground cumin. Easy! What's surprising is how vibrant the flavors are from such a simple combination.


The perfect snack or side to enjoy with your dinner.

Be sure to prep this right before serving so that the avocados are as fresh as can be.
Courtesy of RealHealthyRecipes.com
What you need
Serves 2
1 avocado, sliced
Freshly squeezed lemon juice
dash of sweet paprika
dash of ground cumin
Instructions
1. Slice your avocado, generously drizzle it with lemon juice and then sprinkle with paprika and ground cumin. That's it!
Nutrition
One serving equals: 147 calories, 13g fat, 69mg sodium, 8g carbohydrate, 6g fiber, 1g sugar and 2g protein.