Easy Guacamole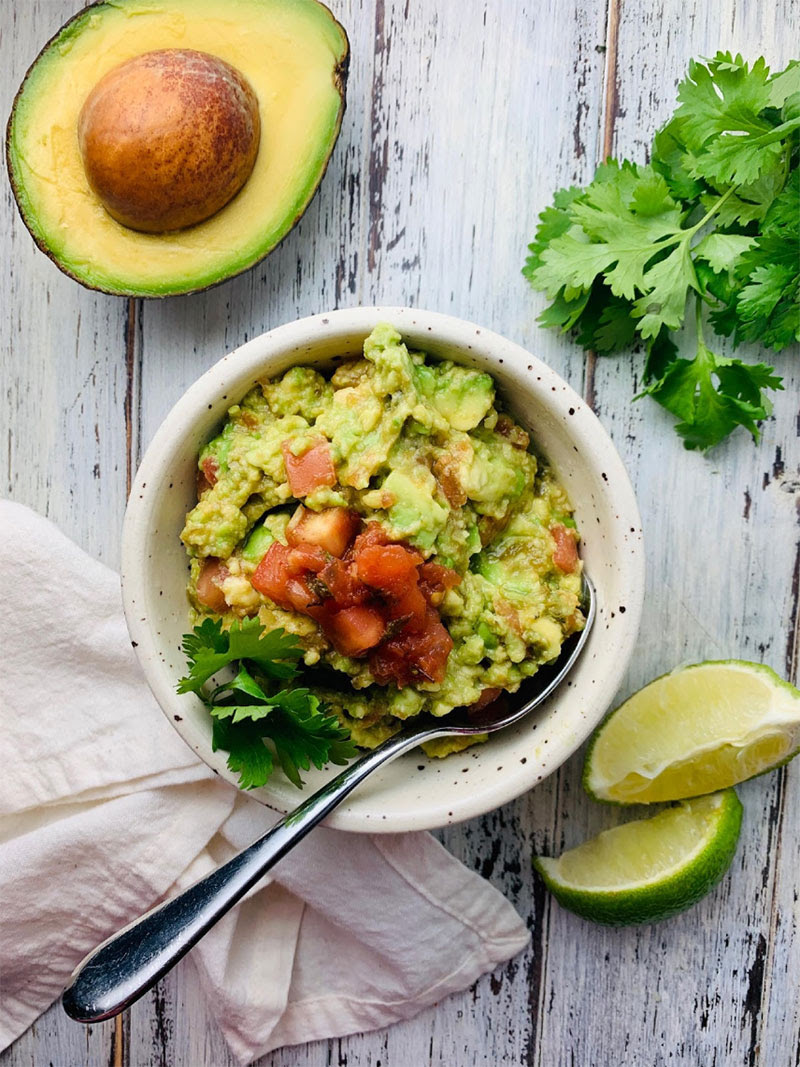 Avocado is a super food that's filled with incredible, healthy fats and nutrients to power your fitness results. This recipe is an easy way to turn avocado into a tasty guacamole to add to your next fitness meal.
Have fun playing around with the amount of salsa, salt and lemon that you add to suit your taste. There is really NO WAY to mess this recipe up, it's delicious, simple and sure-fire.
Serve this guac up with virtually ANY dinner to spice it up and make it more interesting. It would be AWESOME served over Perfectly Seasoned Oven Baked Chicken Breast.​ Yummmmm!
Courtesy of RealHealthyRecipes.com
What you need
Serves 2
1 avocado
⅓ cup fresh salsa
1 teaspoon lemon juice
1 sprinkle sea salt
Instructions
1. Cube and seed the avocado.
2. Place all of the ingredients in a medium bowl and mash together. Enjoy immediately!
Nutrition
One serving equals 217 calories, 15g fat, 325mg sodium, 11g carbohydrate, 7g fiber, 2g sugar, and 3g protein